Hikidspace 480W 0.6 HP Air Blower Fan Pump for Bounce House
Delivery

Free shipping & arrives in 2-5 Working Days

Free Return & Warranty

30-day hassle-free returns and 1-year warranty

Secure payment

100% payment security & easy checkout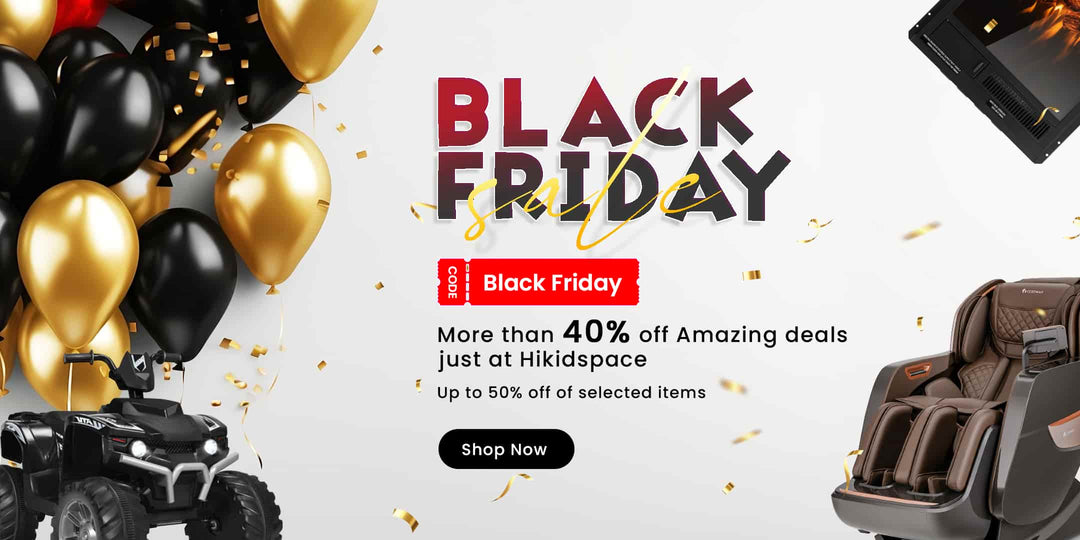 The 480W 0.6HP Air Blower Fan Pump is designed for inflating small and medium-sized inflatable bounce houses. Features efficient 480W motor and top-mounted handle for easy carry. Application for indoor/ outdoor bounce houses, water slides, obstacle courses, jumpers, and other inflatables.
Features
Low Noise: This blower for inflatable bounce houses uses high-quality metal impellers, which greatly reduces its noise in operation. The blower will bring your life a double advantage. The impeller and built-in bearing will greatly reduce noise spreading.
Note: This air blower doesn't work with a deflator.
Safe Design: The electric air blower has a clear cover on the switch that is safe to turn on/off. There are 2 wire meshes covering 2 vents to protect hands from getting cut in the working condition. Our portable air blower pump uses a particular built-in bearing, which performs better than other plastic ones and runs more smoothly.
Lightweight & Portable: This high-pressure air blower pump with a handle on the top is easy and convenient to transport or carry; The small size of this electric pump blower will take up less space in your room, which is portable operation by one person independently.
Wide Usage: With a 0.6 HP, strong and efficient 480 watts motor, this air blower for inflatables can quickly fill and greatly air flowing, and it works well with outdoor bounce houses, water slides, inflatable screen movie obstacle courses, air sofas, and other suitable inflatable bouncers.
⚠️Note: 1) Avoid using air blower outdoors on rainy days
               2) Avoid getting the plug of the blower wet
Easy Operation: This air blower pump is ergonomic and anti-slip. This air blower pump has 13 13-foot-long length power cord, and an easy-handhold grip design, which makes it convenient to inflate products and be a time saver for any occasion. This high-pressure air blower pump with a handle on the top is easy and convenient to transport or carry.
Specifications
Material: High-grade PE
Air outlet diameter: 4-1/4'' (outside)
Weight: 10 lbs
Input: 110 V-120 V AC / 60 Hz, 4.2 A
Power: 0.6 horsepower
Wattage: 480 W
Power cord length: 13 ft
Package includes
1 x 480 W air blower pump
It looks great,
Hair dryers are great for water slides with paddling pools. In the Hikidspace store we found this blower which is perfect for water slides. We've left it on for about 2-3 hours with no issues. It won't overheat or shut down.
It looks great, but the point is that it inflates quickly.
Good
The speed of inflation is very fast, which can make the inflatable jumping bed expand in a short time. Good quality.
Shipping Costs & Tax
1. Hikidspace offers 
Free Standard Shipping
 on all items and we only service only for US customers.
2. In order to let our customers have a better shopping experience and reduce additional costs, Hikidspace will withdraw part of our profits from our order amount to pay customers the corresponding state sales tax. Therefore, you do not have to worry about excessive sales tax.
Shipping Locations
1. Shipping is only valid for shipping addresses in the United States excluding Alaska, Hawaii, Puerto Rico, and Guam.
2. We do not deliver to P.O. Boxes and APO/FPO addresses.
Shipping Methods
All orders are shipped out via UPS or USPS or FedEx.
Shipping and Delivery Estimates
We ship in-stock orders as soon as possible. In most cases, your order is estimated to ship on the next business day. This is often the day you placed it or the day after, but there are situations where it may take longer. 
All estimates are based on business days.
If you have ordered multiple items with different delivery destinations, you may receive separate order shipments. Delivery will typically take 3 to 5 days, depending on your destination and the shipping carrier.
For example, if you ordered one product from Hikidspace, it will takes:
1. 1-2 working days for processing;
2. 3-5 working days for delivery.
This means your package can be delivered in 4 business days at the fastest and 7 business days at the slowest.
In the event of any shipment not being fulfilled or shipped out after label creation, shipments exceeding 8 business days have the option to choose order cancellations or partial refunds. Please see the 
return policy
 for more details.
When encountering force majeure, the processing of orders will be delayed. Nevertheless, it is ensured that your order will be processed in a fast manner when weather permits.
We take every reasonable precaution to ensure that products are not damaged, If the item is damaged in transit, please immediately contact us at customer@hikidspace.com within 3 business days after receiving shipping. Note any visible damages and be as specific as possible as this will assist us in processing your damage claim with the delivery carrier
Orders Tracking
You will be sent at least 2 emails for each order you place:
Once you've placed an order, you will receive an Order Acknowledgement email to confirm your order details.
Once your item ships, you will receive a Shipment Confirmation email including your order number, the carrier's information, the date and time the order was placed, the status of the order, and package tracking numbers for items that have shipped.
For the exact locations of your shipment, please track your items on the carrier's official website.
Note
1. Please verify you have the correct shipping address on your order PRIOR to making payment as this is the address we will ship to.
2. We are not responsible for any return shipping cost if the product didn't meet your expectation nor placed a wrong order after the order has been shipped out.
3. Items that weigh less than 150lbs will be dispatched by UPS. While items that weigh more than 150lbs will be delivered by truck.
At Hikidspace, customer satisfaction is always our top priority.
Our dedicated Quality Control and Quality Assurance Teams will inspect your items prior to shipping. Our product quality is guaranteed. However, you do need to carefully and accurately check the details of product before buying. 
If you are not satisfied with the items you received, we can easily arrange an exchange or a refund for you. We are here to help! Please feel free to submit a ticket if you have any issue with your order!
Product Returns:
We recognize that sometimes an item may not meet your needs or simply does not fit with your décor. If you are unsatisfied for any reason with your purchase, you can initiate a return or exchange up to 30 days from the date of delivery. For all eligible returns, item(s) must be unused and undamaged and labels and tags must remain intact and returned in their original packaging. Otherwise, the item may not be eligible for return. In the event of receiving an item which does not conform to those standards, please email us at customer@hikidspace.com. Please retain the original package for returns, otherwise we reserve the right to reasonably refuse any return.

To initiate a return for an exchange or refund, Please email us at customer@hikidspace.com along with the return tracking number(s).
Please send all returns to:

Hikidspace
11250 Poplar Ave, Fontana, CA, 92337
844-242-1885
Note: This address and contact information are only used for returns, not for customer service

We do not refund or return original shipping charges. You are responsible for paying for your own shipping costs for returning any item to Hikidspace. If you are unable to return the item yourself, we will process the return label and send the return label to you. Once we receive the returned item, we will process your full refund (excluding return shipping costs) to your original method of payment.. Once we've received the returned item, we will then process your total refund, excluding return shipping costs, to your original method of payment. Please note that all refunds are processed within 3-7 business days.
If you cannot find what you're looking for in our Return Policy, please visit our Contact Us page for additional customer service assistance.

A: Non-quality related returns:
If you paid and decided that you do not want the item, or you purchased the item in error, the amount charged for shipping will not be refunded. If you paid a shipping charge and the item is defective or we made an error of some kind, the amount charged for shipping will be in the request a return label. If you insist on returning the item, feel free to contact us via email to state your return reason and request a return label. Our customer care support will inform you of the shipping cost. Please note that returned products be in original condition for them to be eligible for return and resale. The product should be unused, unwashed and undamaged and all packaging, labels and tags must remain intact and be attached with the item. If these are not available, the product will not be eligible for return. Once the returned product has been received by us and if the item(s) are as per our return policy, we will then process your refund. Please note the refund takes about 3 business days to be processed and returned to your account.
You can also choose a self-selecting logistics company to return the item, and the shipping expenses shall be borne by yourself. When you need the refund to be issued, please send us an email indicating the order details and return tracking number to expedite the refund process.

B: Quality or other factors related returns:
If there is any quality issue with the item, please feel free to contact us, we will exert great effort to cope with the issue according to the status of the item with partial refund, full refund, return for replacement.

Send wrong item:
1.You can choose to keep the wrong item with a discounted price offered by our customer care team. In the meanwhile, you can request us to send you the correct item that you have ordered. In this situation, you have to only pay for the wrong item at a favorable price.
2.You can request a return label to send back the wrong item for the correct replacement or a full refund. After you have delivered the item to UPS, you can contact us for the replacement or the full refund if the return tracking number shows any further status of the shipment.

Item damaged during the shipping:
Upon the receipt of the item, if you find the item is damaged or manufacturing defect, please reject the delivery and kindly get in touch with us immediately. We will request you to kindly email us the photographs of the defective product and appropriate action will be taken by our customer care support thereafter.

Damages found after you have received the item, please contact us with pictures of the damaged item, we will either send you return labels to return the damaged item back for a replacement or a full refund or directly send you a new one or a full refund depending on the damage status of the item and your will.

Package Lost: 
After you have received the tracking number, still you haven't got the item by the expected delivery date. You may look around, check it with your neighbors, and contact the shipping company. After which, the package still does not show itself up. Contacting us with your phone number, we would set up a lost package claim against the shipping company to have your matter taken care of. It will take a week or so to get the investigation result from the shipping company. Please wait patiently during the period, and we would take a relevant measure to have it settled.

Order Cancellation:
1.Order cancellation before shipment: You could contact us via emails to have the order cancelled timely. Indicating the order details, such as the order number, receiver's name, and other key information, it will help us to locate your order immediately and cancel it in a prompt manner to avoid unnecessary troubles. You have 24 hours to decide whether to cancel it or not without any additional charge after the order is placed. Once you get a cancellation confirmation from our customer care team, the full refund will be issued to you in two business days.
2.Order cancellation after shipment: Items will be sent out the second day after the order is placed. Cancellation after shipment will be liable to the recall cost charged by UPS, which is $18. If you are aware of the charge and still want to have the order cancelled, you can contact us, and we would help you stop the delivery. After the item is being returned by UPS, you can request a refund from us. This policy is only applied to UPS ground delivery service. Items delivered by UPS SurePost, USPS or truck do not allow to be intercepted. If you want to cancel the latter ones, you must reject the packages when the shipping companies are trying to make the delivery and shipping cost will be applied in this case.
3.We have the right to cancel an order due to items being oversold or for any reason of our choosing. If we choose to cancel an order you will be notified immediately and issued a full refund.

Returned Products:
For any item returns, you can request a return label. Please notify us in advance via email at customer@hikidspace.com.